Summer is winding down in Michigan and with the season change it means a wardrobe rotation for the girls. I got through Mallory's stuff and pulled in the clothes that were hand-me downs for Eleanor so she was set, but Eleanor was seriously lacking. Almost all her pants were to short, and even going through the stuff we already had I needed to fill in the gaps.
While I was nursing Mallory one night I did some online shopping at Target and stocked Eleanor up and felt like I got some pretty great deals.
Of course just a few days later I learned about Groupon coupons. I love Goupon because it's allowed me to do fun things like skydiving (!) and take my girls on a train ride. Somehow I didn't know about Groupon Coupons though. There are so many major retailers as well as smaller ones with extra deals and discounts-9,000 to be precise.
I can see myself taking advantage of the
Target groupon
the most. You can find deals for not only online shopping but in store as well (because who doesn't love a Target run)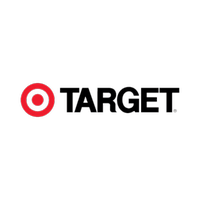 So lesson learned is to always check Groupon Coupons before shopping because you'll likely find a deal for what you need. Cha ching!!!